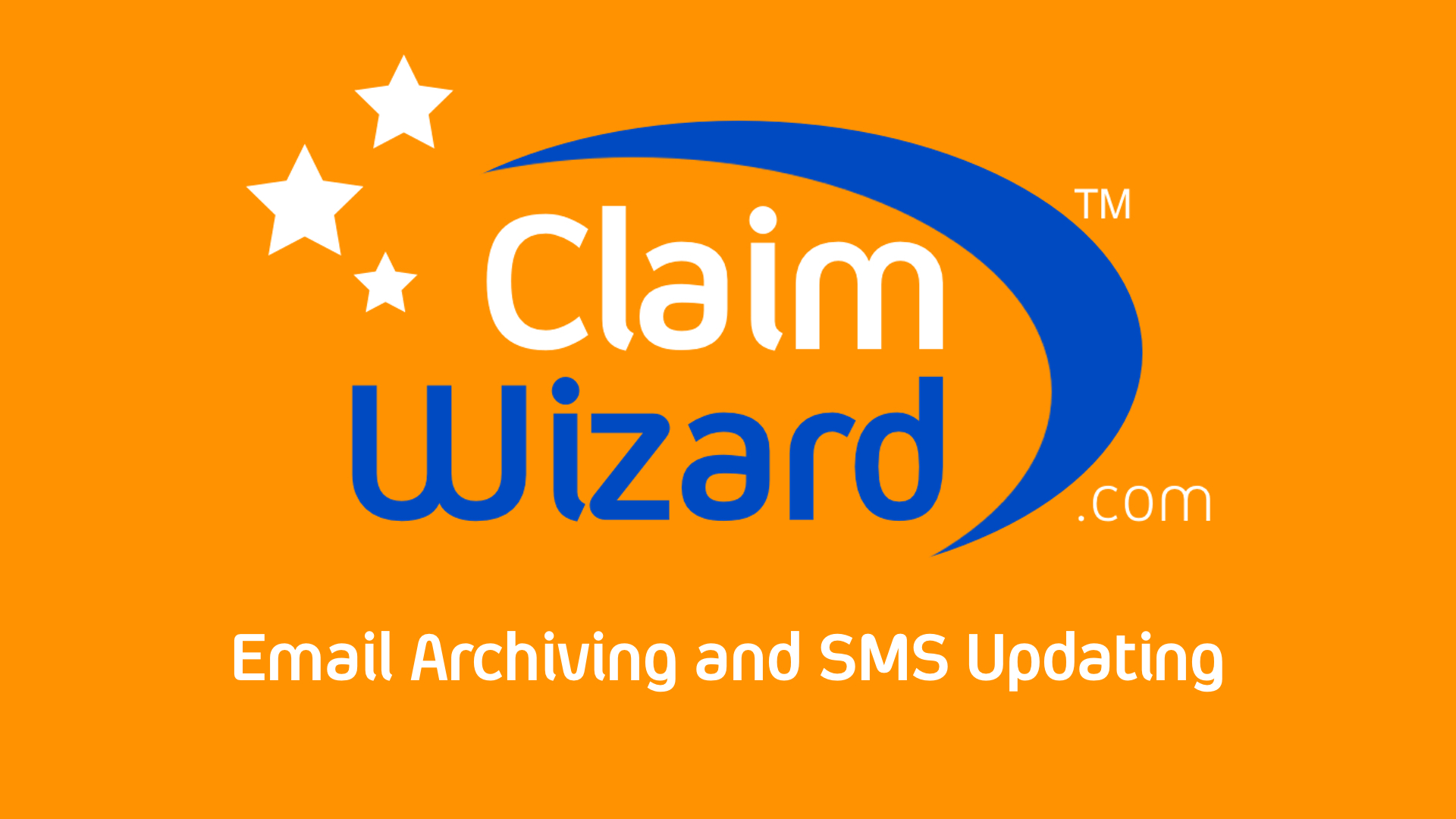 Document archiving is an integral part of the claim management process and ClaimWizard makes it easy to store emails with their respective claims.
SMS, or "text messaging", provides a simple and convenient way of communication. ClaimWizard lets you update a claim's activity log and upload photos using SMS.
This document will introduce you to ClaimWizard's email archiving and SMS-related features. Email archiving and SMS updates both use the same basic approach as sending an email. If you are comfortable with how email works, you should find email archiving and SMS updates a breeze to use. The recipient is simply the claim where you want to store the message.
While the general use of these features is fairly straight-forward, there are a few important requirements to keep in mind. This document will also cover important aspects such as message moderation and review, security, and controls.