ClaimWizard Configuration Guide for Administrators
Please note that you will have to have appropriate security rights (manager or executive) to customize any features in the Admin (gears) section of ClaimWizard. If you can see the Admin 'gears', you have access!
Getting Started as a ClaimWizard User
Congratulations on becoming a ClaimWizard client!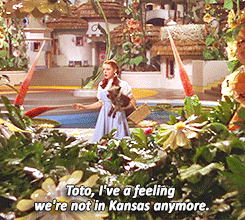 Before you jump in and start using the system, you need to get yourself acclimated to the features and benefits and figure out "what do all the buttons and tabs do?" The best place to start is by watching the ClaimWizard Getting Started video tutorials. After that, you should have a good understanding of where your client, property, and claim data are stored in the system.
Getting Started as an Administrator
Next, you will want to configure your ClaimWizard account to best reflect the needs of your public adjusting company, workflow, and business processes. "Out of the box" ClaimWizard is designed to benefit public adjusting companies with minimal changes. Our team has been working with public adjusting firms long enough to know everyone runs their business in a unique way. That's why we give you the ability to tweak ClaimWizard to follow your established practices.
The sections below will walk you through configuring the following areas:
Default File Folders
Document Templates
Portal Configuration
Action Items
Claim Activity Events
Claim Alerts & Conditions
Contact Segments
Don't worry about setting everything up perfectly before you start entering claims into the system. Some of ClaimWizard's most powerful features – like Action Items – may not be something you choose to implement right away. We recommend reviewing all areas to customize and then updating those that make the most sense right now and worrying about more complex settings after you are comfortable with the basics.
Other configuration items you should know about are:
Need more help? Be sure to get in touch with a ClaimWizard Team Member for personalized support!
If you are looking to create consistent folders for each claim or client, you will need to configure the Default File Folders in your ClaimWizard Admin section. After Default File Folders have been defined, you or anyone that has access to a claim can click one button and automatically create all file folders you have defined. This helps you keep documentation organized and easy to find by any member of your team.
Writing letters can be very time-consuming. From collecting various information to include in the document to writing the same thing over and over, this is time that could be better spent elsewhere. Fortunately, ClaimWizard does this work for you and makes it very easy to automate the generation of letters and forms.
The ClaimWizard Client Portal gives you a way to let your clients 'self-serve' some limited information about their claim, history, and status all from their own web browser. The goal is to give your clients answers to some of the more common questions without playing phone tag or tying up your office staff or adjuster's time. Using the Portal is optional.
Action Items are the true workhorse of ClaimWizard. Much more than a to-do list, ClaimWizard Action Items let you configure what tasks get done by what people at what time and how long they have to do it… and what happens when a task is completed on time (automatic next-step assignment) and what happens when it is not (automatic and documented accountability.)
Action Items are forward-thinking and are used to keep your team moving forward on tasks and deadlines related to claims. Rather than worry about "what did we forget," ClaimWizard is proactive about your workflow and keeps your team focused on the right tasks at the right time.
Claim Alerts and Conditions
ClaimWizard helps you to be proactive with your claims. It does this by continuously analyzing your claims and alerting you to any issues of concerns, reminding you of open tasks, or helping to identify claims that have been inactive. Claim Alerts are meant to notify you of things or actions in the past, while Action Items are meant to help you organize and assign current and future tasks.
By default, ClaimWizard comes with several pre-configured conditions but you are able to add as custom alerts as needed. These rely on a claim's activity entries to determine whether or not a condition exists.