ClaimWizard Training
ClaimWizard is a feature-rich claim workflow management tool for the public adjusting industry designed to work with your company's claim process.
Looking to learn about ClaimWizard features or discover new ones? The ClaimWizard Academy resource contains useful "watch me" videos, configuration documents and other helpful items to get your entire team working in the most productive way they can.
Click on the "ClaimWizard Getting Started Guide" button to start learning today!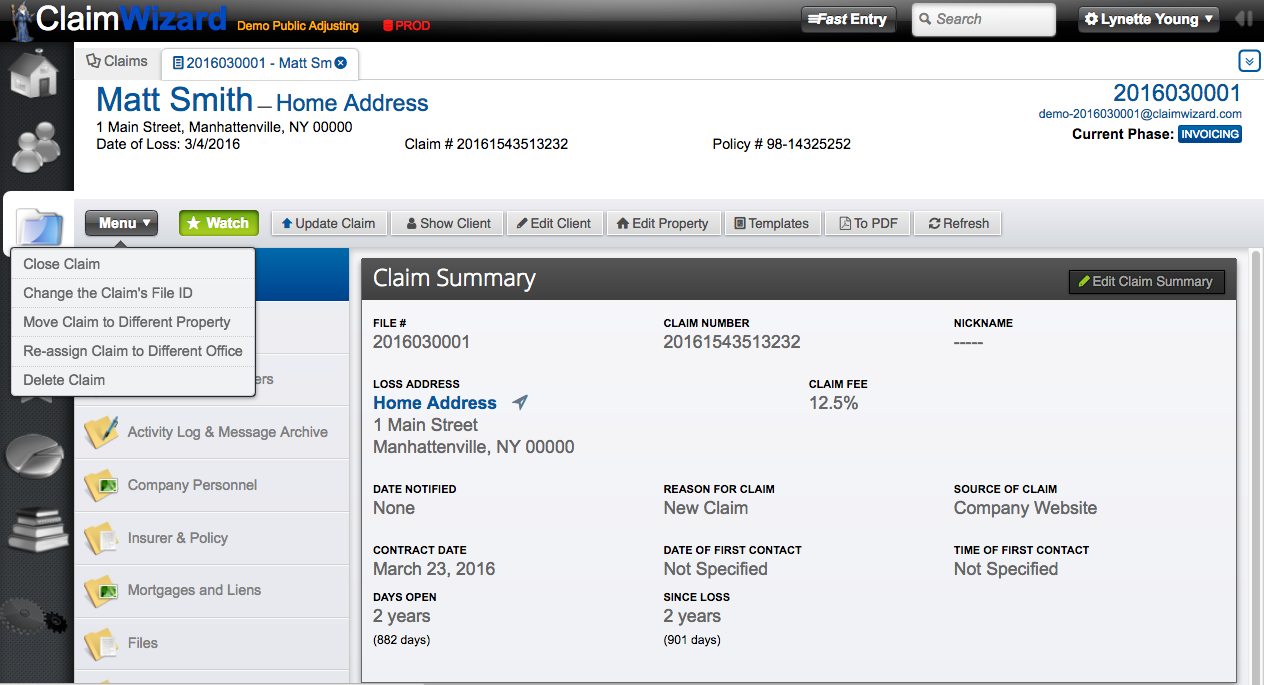 On occasion, a claim is opened under the incorrect property or client. You can move a claim to another property but you cannot move a property to another client. If a property was sold to a different owner (client), you will need to recreate that property under the new client record.
read more